[ad_1]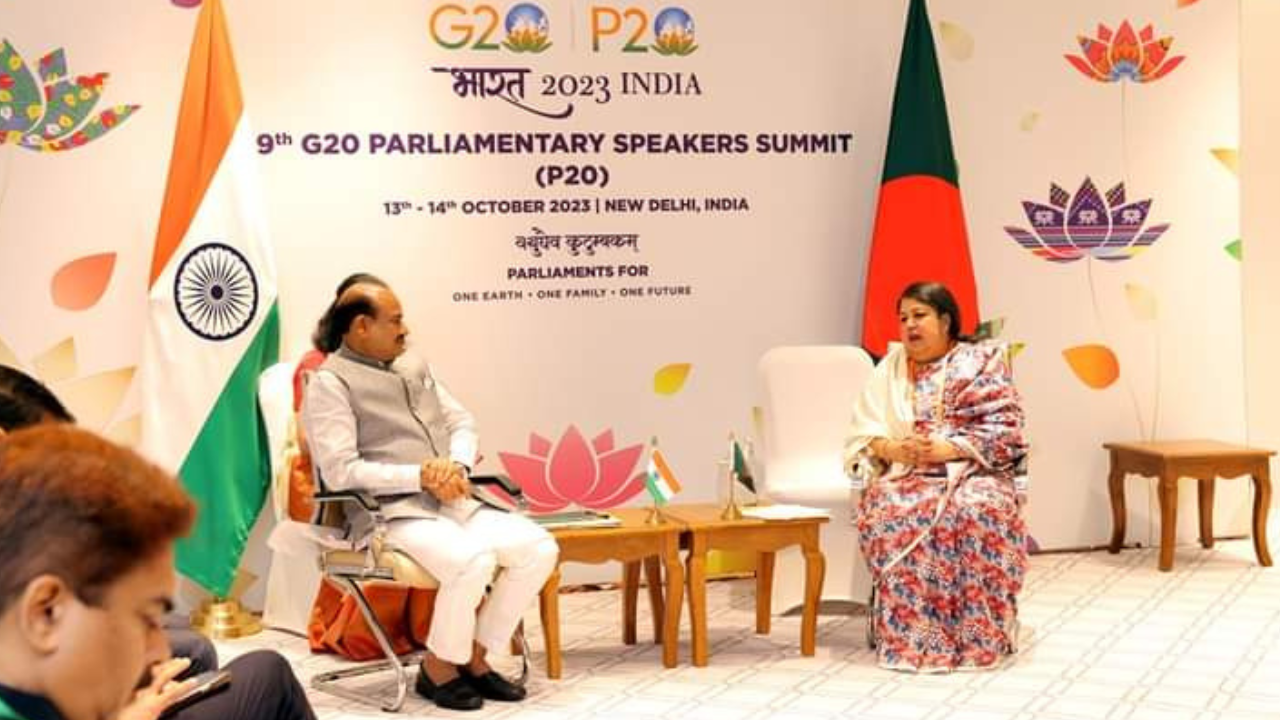 NEW DELHI: Lok Sabha Speaker Om Birla on Saturday registered a strong protest with
European Parliament
vice president Nicola Beer over passage of a proposal linked to India's internal issues. "Every nation and Parliament is sovereign and internal issues of other countries should not be discussed by others," Birla told Beer.
In July, the European Parliament had adopted a resolution calling on India to act "promptly" to halt the violence in Manipur and protect religious minorities.
"Birla underlined India's sovereignty and protested against bringing a proposal in the European Parliament on India's internal issues," the Lok Sabha Secretariat said in a statement.
Birla also invited the European Parliament vice president to witness the festival of democracy during Indian general elections scheduled for next year. Meanwhile, Beer congratulated Birla for a successful P20 Summit and emphasised on closer relations of the European Parliament with India.
'Colonial mindset'
India had dubbed the July resolution "unacceptable" and "reflective of a colonial mindset".
The MEA had stated: "We have seen that the European Parliament held a discussion on developments in Manipur and adopted a so-called Urgency Resolution. Such interference in India's internal affairs is unacceptable, and reflects a colonial mindset. Indian authorities at all levels, including the judiciary, are seized of the situation in Manipur and are taking steps to maintain peace and harmony and law and order. The European Parliament would be well advised to utilize its time more productively on its internal issues."