[ad_1]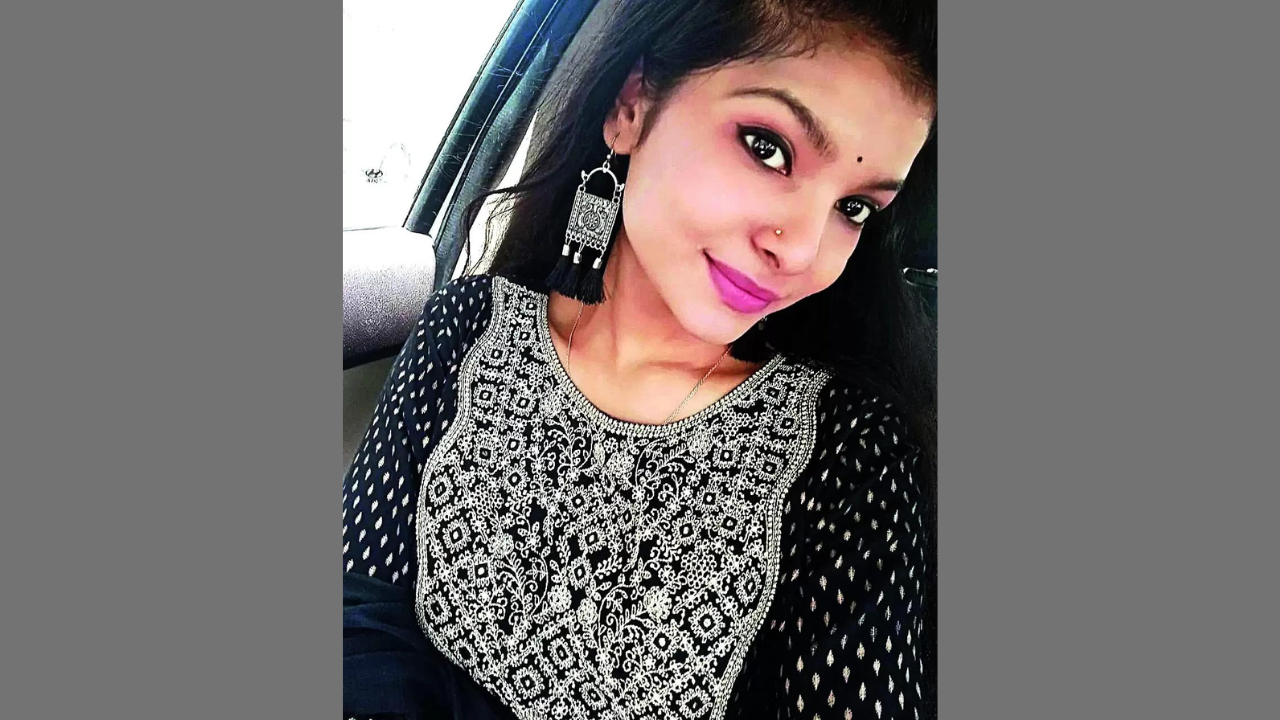 NEW DELHI: A 23-year-old woman was allegedly stabbed 13 times inside a cab by a stalker in south Delhi's Lado Sarai Thursday morning. The youth, Gaurav Pal, was caught by the cab driver and locals and handed over to police. He was booked for attempted murder & will be produced in court Friday.
The victim, Prachi Malik, is stated to be critical. Pal claimed they were friends since two years but she had started ignoring him.
Early morning on Thursday, Prachi was going for an interview workshop in Vishwas Nagar and had booked a cab.
Pal, who works as a recruiter for an international firm, was waiting for her, having reached the spot in his i10 car.
"On Wednesday, Pal had spoken to Prachi around 8am and she had told him that she was at work. She had also informed him that she used to leave her house around 6-6.30 am. She later blocked his number. So, he turned up at 5.30 am to meet her. Pal has claimed that the girl had been ignoring him for the past one month and the two had met for the last time 10-12 days ago," said DCP, South, Chandan Chowdhary.
The girl's mother, Shankuntla Malik, said she was sleeping when her daughter left for a workshop after saying her prayers.
How Delhi Police constable murdered colleague, kept secret for 2 years
According to the DCP, Pal allegedly tried to speak to Prachi, offering to drop her to work, but she refused to talk to him. It led to an altercation and she slapped him. He tried to take away her phone but she shouted 'chor chor'. Prachi then boarded the cab and Pal followed, all the while arguing. He then allegedly stabbed her with a knife he had brought from home and kept in the pocket of his trousers.
The cops said that hearing Prachi's screams, people rushed to the spot even as the cab driver caught hold of Pal. The police were alerted around 6.20 am and the accused was later handed over to them. Pal is a resident of Ghaziabad.
A video of the incident shot after the crime shows the woman, with her face and head splattered with blood, crying and requesting people to take her to the hospital.
The police have claimed that the woman had made a PCR call on September 10 saying that Pal was harassing her. "We reached the spot and found that the matter was related to money that had been borrowed. The caller did not want any action that day," said an officer.
Operation Ajay: 212 Indians stranded in Israel arrive at New Delhi airport
The victim's uncle, Manoj Kumar, said his niece would be completing her graduation soon. "The accused used to follow her for the past two years. He used to reach everywhere and ask her to marry him, saying that otherwise, he would kill her. Two months ago, we had filed a complaint at Saket police station as we were suspicious that he may do something to her," Kumar said.


[ad_2]

Source link