[ad_1]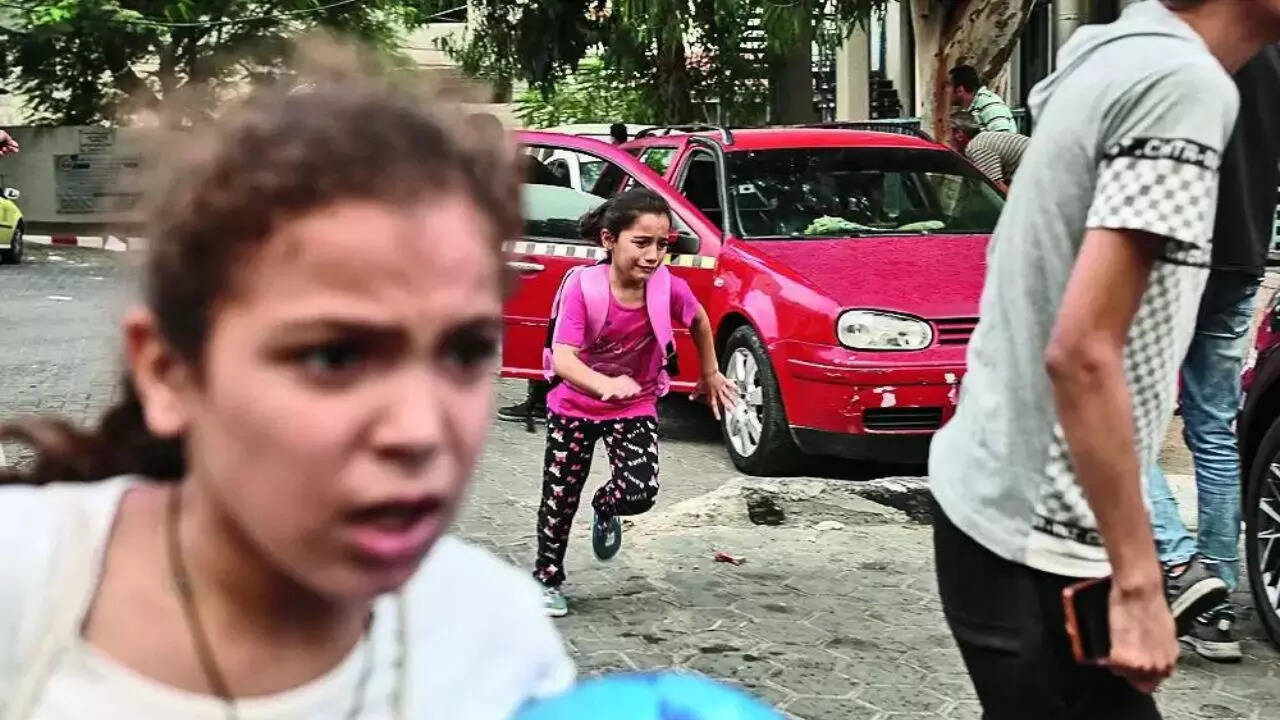 NEW DELHI: Pushed into a corner over its apparent unwillingness to call out the Hamas-led attack on Israel as a 'terrorist attack', Congress on Tuesday rubbished BJP's claims that it is "supporting" terror organisations and said
BJP
was resorting to diversionary tactics to hide its failures in handling the worsening situation in North-East, the party's internal squabbling in Rajasthan, and its impending defeat in poll-bound states.
Congress' deputy leader in Lok Sabha, Gaurav Gogoi, slammed BJP's attempts to do politics when the security of Indians is at stake. "It is very sad that BJP is trying to play politics over Congress resolution. We are all deeply saddened by what happened. We are concerned about every Indian, whether in Israel or Gaza, and we want that they should remain safe. Our focus should be on ensuring they return safely. All this is being said so they can hide their failures in Sikkim, the internal factionalism in Rajasthan, and the number of people unhappy over the BJP list there. The position we have taken in the party is clear and no one except BJP is trying to use it to distort and distract," Gogoi said.
He also urged BJP to refer to speeches made by its own leader Atal Bihari Vajpaee, and his endorsement of the Palestinian cause. "BJP is rattled by Rahul Gandhi's Bharat Jodo Yatra and the impact it has had. In their desperation, they have forgotten their history, and the speech of their own leader," Gogoi said.
'Atal Bihari Vajpayee supported Palestine during Israel-Palestine war': Sanjay Raut backs Congress's resolution
Questions about Congress' position on the Israel-Palestine war cropped up after the party, in its initial reaction on Sunday slammed the "brutal attacks" on Israel and called for a dialogue, while endorsing the legitimate aspirations of the people of Palestine. A day later, however, the Congress Working Committee tweaked its statement following pressure from Kerala CLP leader Ramesh Chennithala to take a line on the Israel-Palestine conflict that underlines the "two-state" option. This, Chennithala said would reflect Congress' traditional stance in light of Indira Gandhi's close relations with the Palestine Liberation Organisation of Yasser Arafat.
The CWC then adopted a resolution that said, "The CWC expresses its dismay and anguish on the war… The CWC reiterates its long-standing support for the rights of the Palestinian people to land, self-government and to live with dignity and respect. The CWC calls for an immediate ceasefire and for negotiations to begin on all outstanding issues…"


[ad_2]

Source link