[ad_1]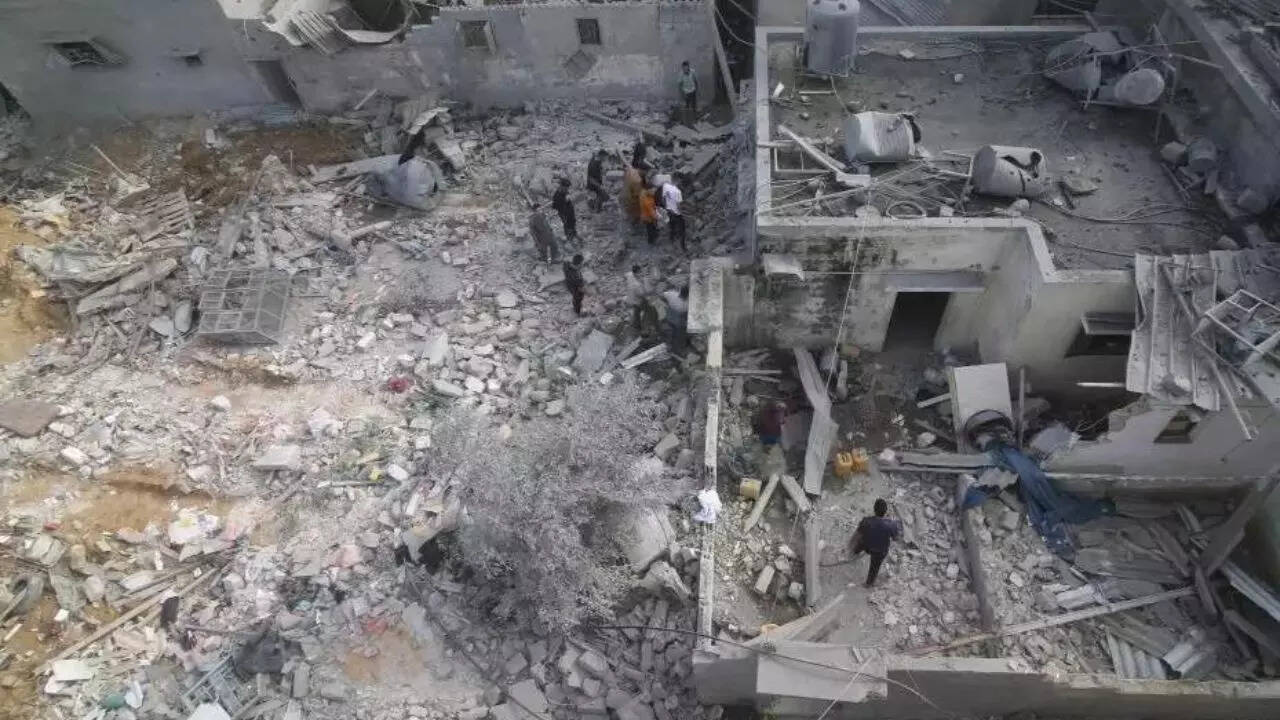 NEW DELHI: An Israeli couple, Adar and Itay Berdychivsky, in Kfar Aza kibbutz died to protect their children from the danger posed by
Hamas
militants as per Ukrainian online newspaper Ukrainska Pravda report.
Oleh Vyshniakov,
Israel
's consul in
Ukraine
's Western Region, shared the story on his Facebook page.
Adar and Itay, both former officers in the Israeli army, had weapons stored in their home. When a group of Hamas militants approached their residence, the couple sprang into action, prioritizing the safety of their 10-month-old twins.
In compliance with Israeli law, the Berdychivskys had a reinforced security room, known as a "mammad," in their home. They swiftly hid their twins in this sanctuary and then returned to confront the militants in the main part of their house, sacrificing their own lives to divert attention away from their children.
During the ensuing confrontation, Adar and Itay successfully neutralized seven Hamas militants.
For 13 hours, their twin children remained hidden and alone in the safety room before being discovered by their uncle and grandfather. Vyshniakov expressed relief, saying, "They're safe now, they're surrounded by love and care. Itay's brother and Adar's father, who fought the militants for hours and saved dozens of people – though couldn't reach their own relatives in time [to save them], found them."
This incident occurred in the midst of escalating tensions between Israel and Hamas. Hamas militants had launched a significant number of missiles from the
Gaza Strip
into Israel, breaching Israel's borders on the morning of October 7. However, as of October 9, Israel officially announced the restoration of control over all borders and border-adjacent areas near the Gaza Strip.