[ad_1]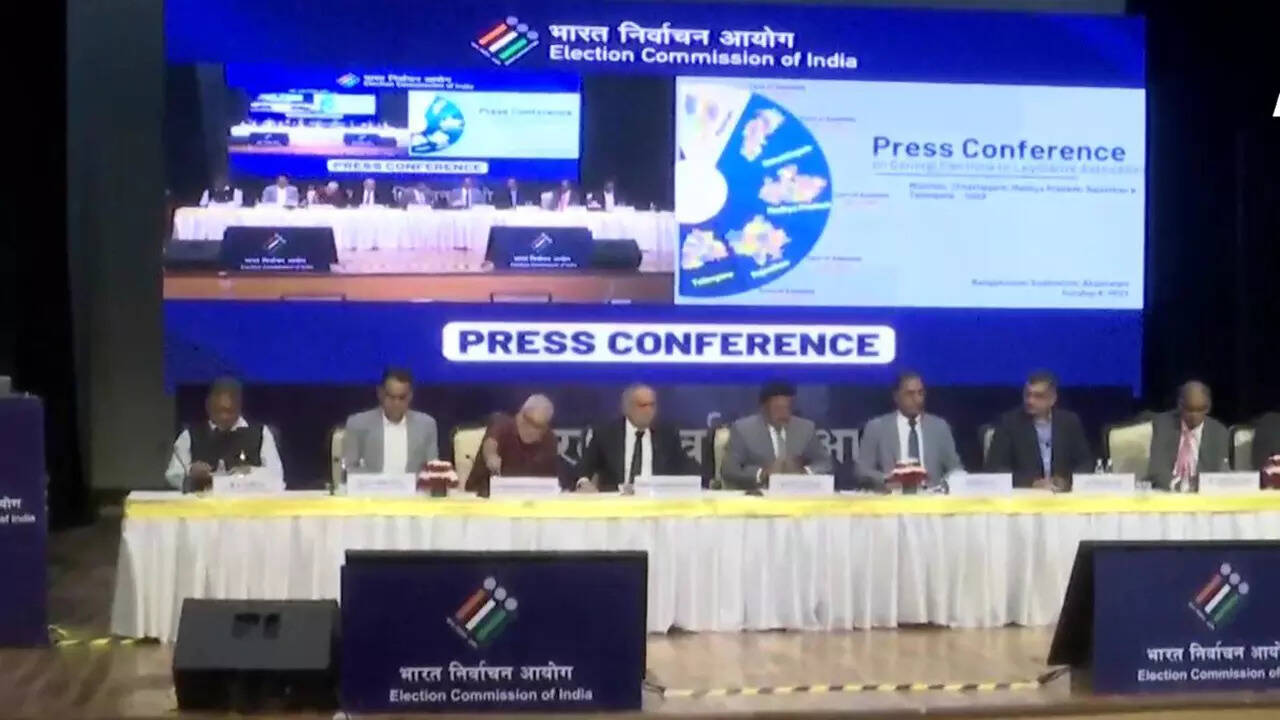 NEW DELHI: The stage is set for
assembly elections
in five states with the Election Commission announcing the dates for the electoral battle. Voting will happen between November 7 and November 30 while the counting of votes will be held on December 3. While Chhattisgarh will vote in two phases, the other four states will go to polls in one phase.
The announcement of poll dates was made by Chief Election Commissioner Rajiv Kumar at a press conference here. The Model Code of Conduct has come into force with the announcement of poll dates.
Here is the schedule for elections to the five states of Madhya Pradesh, Chhattisgarh, Rajasthan, Telangana and Mizoram.
Mizoram
Voting on November 7
Results on December 3
Chhattisgarh
Voting on November 7 and November 17
Results on December 3
Madhya Pradesh
Voting on November 17
Results on December 3
Rajasthan
Voting on November 23
Results on December 3
Telangana
Voting on November 30
Results on December 3