[ad_1]

Fabiano Caruana is the only World Chess Championship challenger and losing finalist in history who did not lose a single classical game in the title match. He himself could not win a classical game in that 2018 match with Magnus Carlsen and lost in rapid tiebreaks. The American failed to get another crack at the World title.
On the other hand, Ian Nepomniachtchi of Russia lost four games against Carlsen in their 2021 match and won none. Despite that he won another crack at the title but lost three classical games and tiebreak as well against Ding Liren earlier this year. Clearly, Nepo takes more risks and can play wild chess but Caruana is more solid.
The latter is at Elo 2792.4 in live rating and was rated 2844 in 2014, the third highest in the history of sport.
Still, India's prodigious talent R Praggnanandhaa (Live rating 2720.8) can fancy his chances to win the World Cup semifinal against Caruana starting in Baku, Azerbaijan, from Saturday.

For, he is better in tiebreaks of short time control slated for Monday. The 18-year-old has beaten speed master Hikaru Nakamura in a tiebreak in this knockout event.
The Chennai lad showed tremendous fighting spirit, calm head and enterprise during his quarterfinal win over friend and compatriot Erigaisi Arjun 5-4 on Thursday.
Caruana has won four of his five rounds without needing tiebreaks. Praggu needed two tiebreaks to reach this far. They have played only two classical games against each other – both at Wijk aan Zee and both the Queen's Gambit Declined. Caruana won in 2022 (SemiSlav) and drew this year (Ragozin variation). But Praggu has won in the Titled Tuesday online game against his more celebrated rival.
The onus is on Caruana to take risk in the classical phase and Praggu cannot be complacent. He will have to be in his best physical shape too after a gruelling battle with Arjun.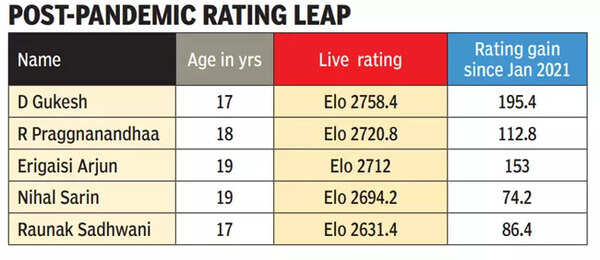 World No. 1 Magnus Carlsen, who is facing local boy and world No. 97 Nijat Abasov in the other semi, said: "For a tournament of this type, the physical form and nerves, which are often fairly co-related, are hugely important."
Carlsen won't be short on motivation since he has never won a global knockout tournament of this magnitude despite being five-time world champion and No. 1 since July 2011.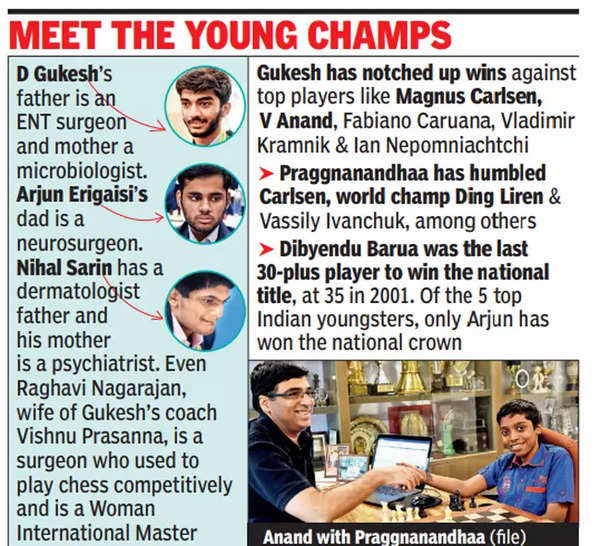 "Now I know for sure that I will play two more matches (semis, third place match or final)," Carlsen said with a laugh after beating D Gukesh in the quarterfinals.
"So I might as well win the tournament."
Caruana, 31, had defeated last edition's champion Jan Duda of Poland 1.5-0.5 in pre-quarterfinals. Duda had won the last title without losing a single game in either classical or tiebreak phase. This is not the first time a teenager (Praggu) is playing a 'World Cup semifinal' against a 30-plus former world championship challenger (Caruana).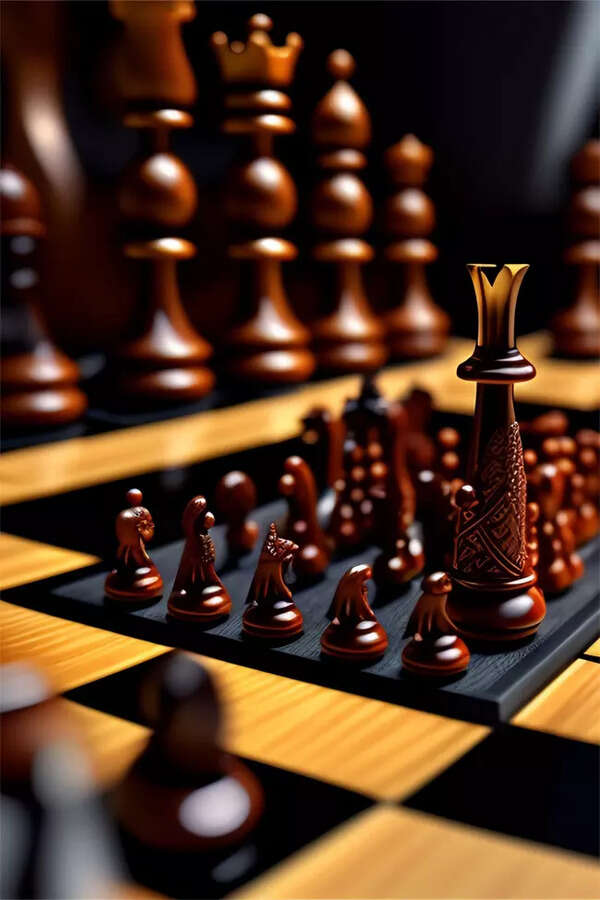 Gata Kamsky had defeated a young Carlsen in 2007 in the classical phase. In the women's final, Aleksandra Goryachkina of Russia (2557) will be a favourite against Bulgaria's Nurgyul Salimova (2403). The latter, the 29th seed, is an underdog but is extremely sharp in tactics.


[ad_2]

Source link